'NOT ME', a MEMOIR by MARIANNE DISSARD
EPK
"Often improbably funny, too, Not Me is without doubt one of the best books I've read this year."
- Andrew Smith, Moondust and Totally Wired
"Marianne Dissard is that rare sort of talent: a literary chanteuse who renders the whole world with keen observations, wit, and pathos."
- Mitch Cullin, A Slight Trick of the Mind and Tideland
"Not just painfully honest, but viscerally, brutally honest - a struggle for survival, and ultimately self-acceptance."
- John Parish, Let England Shake and How Animals Move
"Survival has always been billed as heroic, but you show us that survival - the difficult and secret task - is in how one faces the mundane: eating alone, living alone, talking to one's self. That's the power here."
- Chris Rush, The Light Years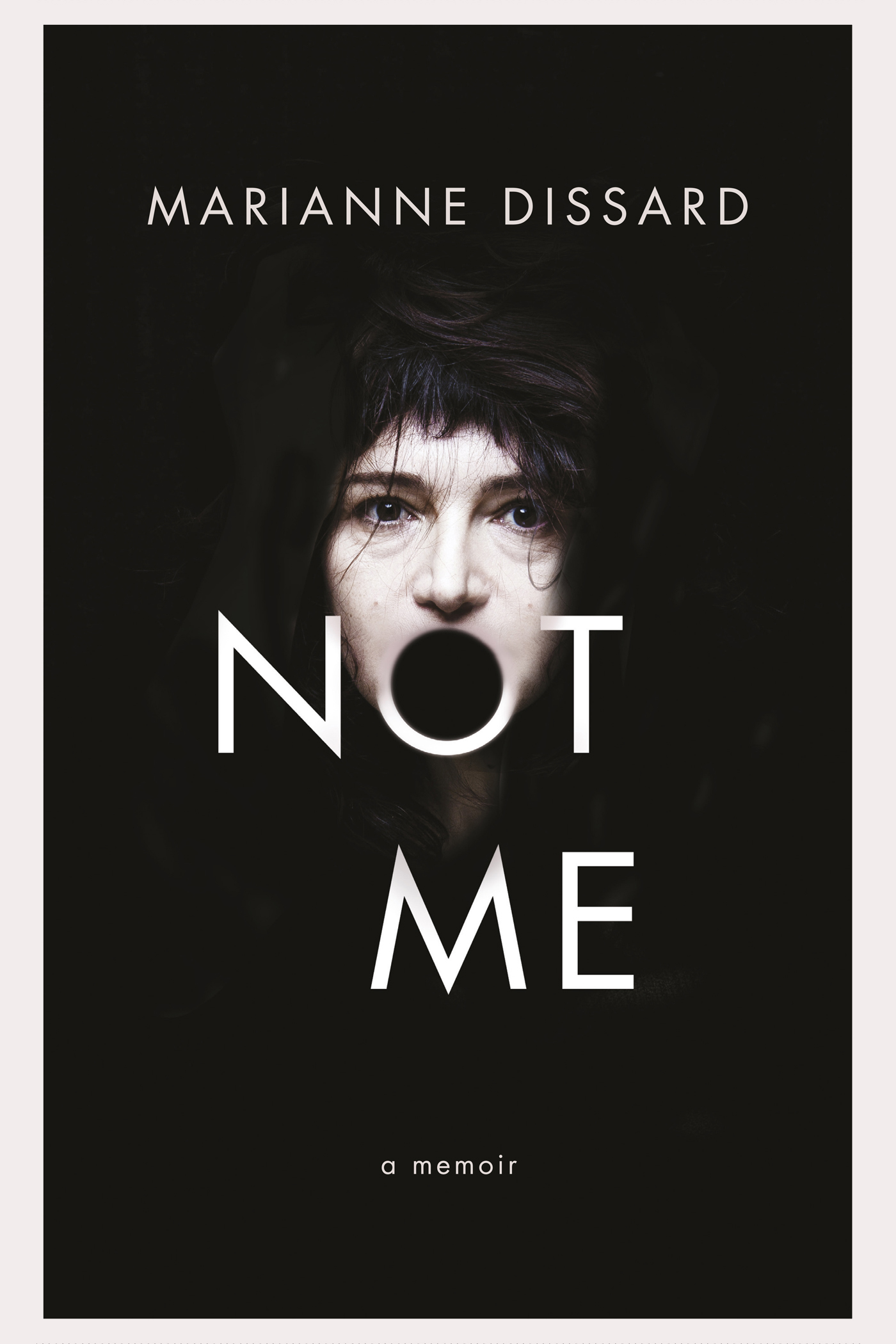 French chanteuse Marianne Dissard recorded and toured with members of alt-Americana bands Giant Sand and Calexico. Her own desert noir chanson plays effortlessly with contradictions: tender, yet abrasive; melodramatic, but vulnerable; comical and heartbreaking.
Equally so her first book, 'Not Me', an impish and poetic exploration of trauma and the life of a touring musician, praised by three of Dissard's favorite authors, Mitch Cullin ('Tideland'), Chris Rush ('The Light Years'), and Andrew Smith ('Moondust').
'Not Me' is the account of a year spent away from the stage in an attempt to reboot a life plagued by eating disorders. Invited to teach, Dissard grabs the chance to learn. Focusing on her students, opening up to friendships, she gradually finds her way back to health and connections… and a wooden boat in England.
Of universal interest, Dissard's 'often improbably funny memoir' (Andrew Smith), 'not just painfully but viscerally, brutally honest' (producer John Parish), will speak to anyone who has ever struggled to maintain physical and psychological well-being. With a cover design by noted British designer Jamie Keenan, 'Not Me' is a courageous book of unflinching compassion.
Promo events : East Kent walking Book Tour 26.09-6.10, Louder Than Words Lit' Festival Manchester, Margate Bookie, Berlin reading 10.10,…
'Not Me' is already available as paperback (first deluxe CPI-printed edition) in select bookshops and through the author's website. From October 15th, paperback, audiobook (read by the author) and eBook will be available through online platforms.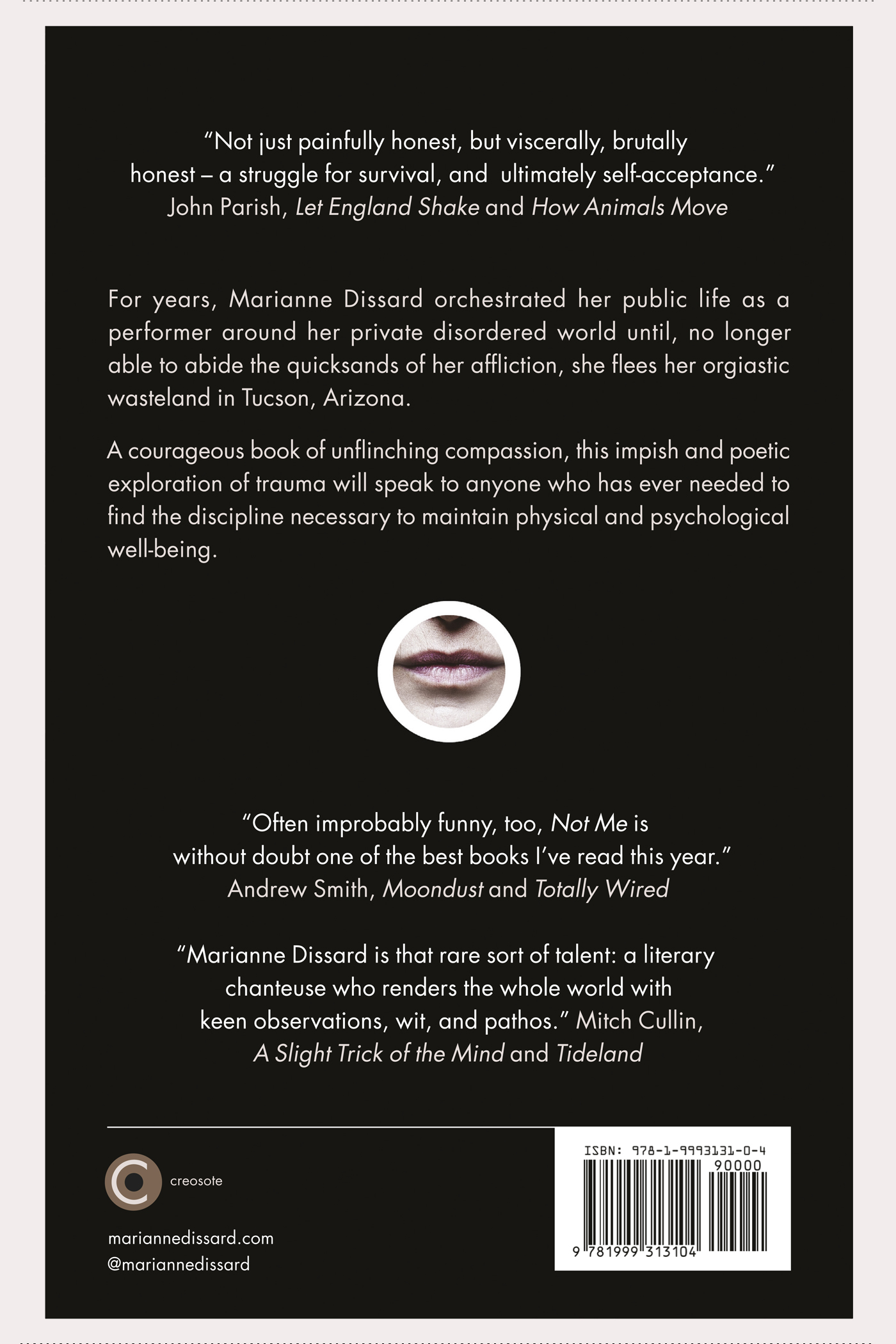 Publication Date : Paperback already available in select shops and through author's website. From 15 October 2019, ebook/audiobook/book will be available through all online platforms.
Publisher : Marianne Dissard
Imprint : Creosote
Distribution : Gardners (wholesale international) + author's website / all online platforms
Currently in stock at the following locations :
UK - London Review Bookshop (London) + Word on the Water Bookbarge (London) + Pages Cheschire (London), Archive (Ramsgate) + Vinyl Head (Ramsgate) + The Margate Bookshop (Margate) + Harbour Books (Whitstable)
USA - Antigone Books (Tucson).
Germany - Berlin (tbc).
Contacts :
mariannedissard@gmail.com
UK Publicity - Francesca Baker +44(0)7877461555 fbaker@live.co.uk
Cover Design and paperback typesetting : Jamie Keenan
ISBN : 978-1-9993131-0-4 (paperback)
ISBN: 978-1-9993131-1-1 (ebook)
ISBN: 978-1-9993131-2-8 (audiobook)